Diversity is one of the critical values that Netmarble possesses. Many games are being developed in its large spectrum of powerful IPs. The 5th NTP(Netmarble Together with Press), held last January, unveiled 20 game titles preparing to meet its global users.
The new works will be released in various genres such as MMO, action, strategy, sports, MOBA, and puzzle. The list is filled with well-known IPs such as Seven Knights, Everybody's Marble, Game of Thrones, Tower of God, and The Seven Deadly Sins.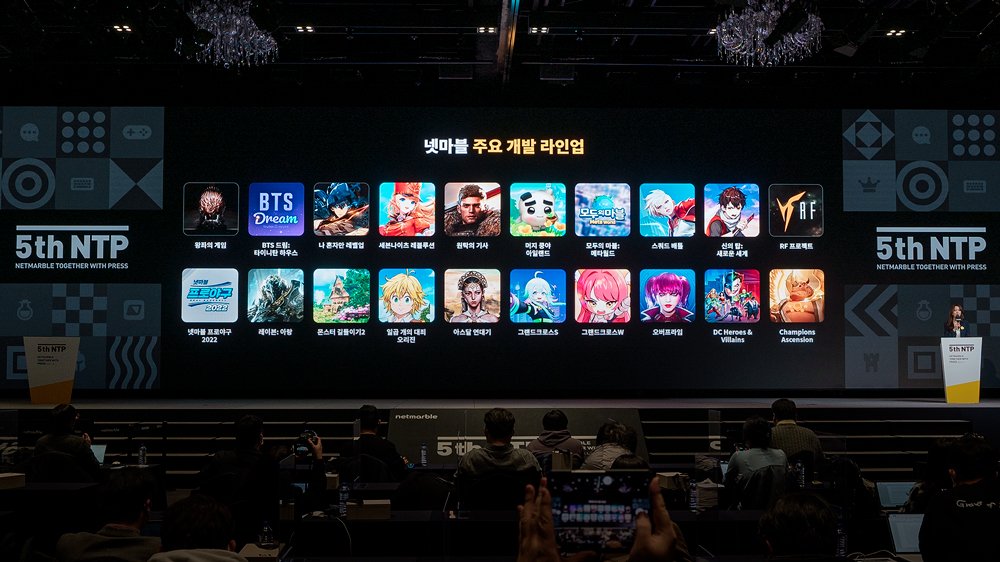 When it comes to dealing with blockchain game development, holding a generous amount of IPs can be a handy weapon. It can help build a substantial blockchain ecosystem without relying on the external hand. (The overall direction of Netmarble's blockchain business is discussed HERE)
How will Netmarble challenge its blockchain business? Let's take a look at the games that blockchain technology has already been or announced to be applied to foresee the future direction of Netmarble's blockchain gaming ecosystem.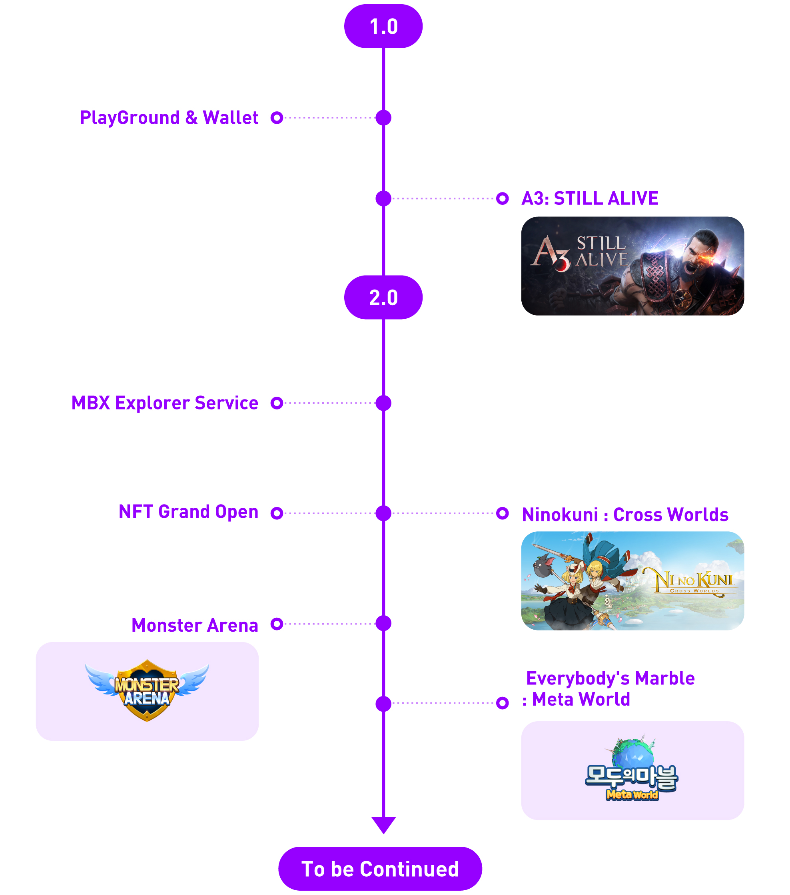 # The Starter of MBX

# A3: STILL ALIVE
A3: STILL ALIVE is a mobile game released in March 2020. Based on the PC online MMORPG, it attracted global gamers with a combination of two genres: MMORPG and Battle Royale. MMORPG is a representative genre of blockchain-integrated game in the domestic industry, and Netmarble has a strong spearhead in terms of developing and servicing the genre.
As a stable, global-servicing Netmarble's original IP, A3: STILL ALIVE is now taking the lead in the Netmarble blockchain business. In early March, a new dungeon called "Inetrion" was added to A3: STILL ALIVE global service build. Users can get "Inetrion Ore" and convert it for the game token' INETRIUM(ITU)'. INETRIUM will be able to convert into MBX, the key currency of Netmarble's blockchain ecosystem.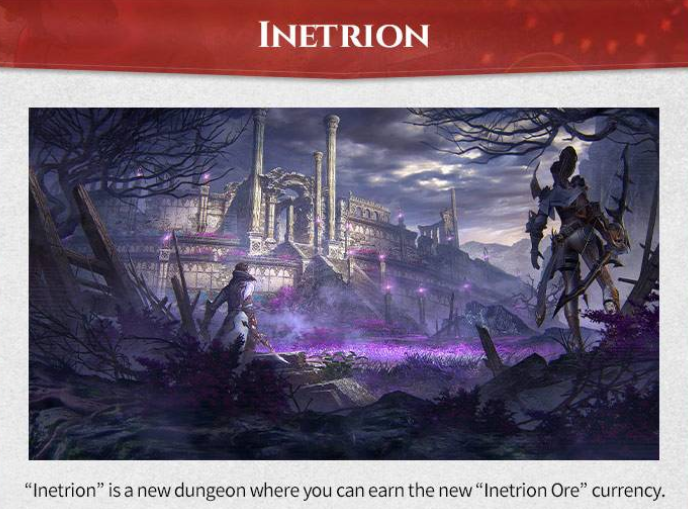 # Coming Up Next
One of Netmarble's strengths is its extensive content development and operational experience. Upcoming batters are also getting ready to hit, contributing to the MBX ecosystem following A3: STILL ALIVE.
Various games are predicted to take a role in the MBX ecosystem, including "Ni no Kuni: Cross Worlds (Global)," "Monster Arena," and "Everybody's marble: MetaWorld." Amid the specific plans to be revealed progressively, urged to stay tuned for further exciting updates!
# Ni no Kuni: Cross Worlds (Global)
Ni no Kuni: Cross Worlds is a mobile MMORPG developed by Netmarble Neo based on Ni no Kuni IP, famous for its collaboration between Level Five and Studio Ghibli. It features a faithful appliance of "Ghibli-sh art" and casual game-ability so that gamers from all age ranges can easily enjoy the game compared to other existing mobile MMORPGs. It is expected to start global service in early summer this year.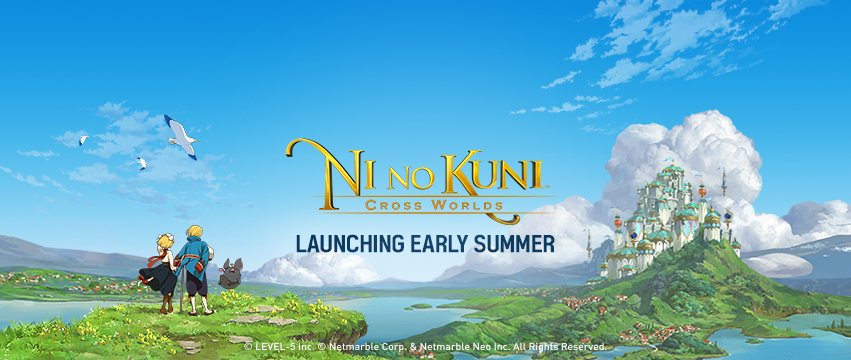 In line with A3: STILL ALIVE, Ni no Kuni: Cross Worlds users will be able to acquire in-game currencies by hunting in a particular field or dungeon and exchanging them for individual game tokens and MBX. How will blockchain technology be linked to various contents of 'Ni no kuni: Cross Worlds'? We are very curious!
# Monster Arena
Monster Arena is another Netmarble game that is expected to join the MBX ecosystem. Launched on August 13, 2013, it is an RPG in which users can collect and nurture various types of monsters.
The joining of Monster Arena to the MBX ecosystem can be interpreted as an intention to provide new momentum not only for activating the ecosystem but also for the games that have been in service for a long time. The important question is: How will blockchain technology be introduced in Monster Arena? The keyword shall be "the collection."
Netmarble has published in its MBX white paper how NFT has a positive impact on collective games. Providing as many characters that users want to collect is the key to the genre. Game companies are eager to create attractive characters because they have to touch the desire of the users to manage them. However, if everyone has the same character, its charm shall inevitably decrease no matter how attractive it is.
The solution can be NFT. If it is possible to make attractive, unique, or limited characters and costumes of one's own, the desire to collect the characters will naturally grow. Monster Arena will be able to stimulate users' willingness to collect by creating monsters with NFT and maximize the gaming experience.
The collected characters are also expected to serve as a medium for acquiring additional rewards in the game. There is a possibility that blockchain technology will form a unique virtuous cycle structure in Monster Arena. For example, as in A3: STILL ALIVE, users may mine or obtain certain items using collected NFT monster characters and exchange the items for key currencies operating in the MBX ecosystem.
# Everybody's Marble: Meta World (Tentative name)
Everybody's Marble is Netmarble's representative board game that comes with a fierce landrace between users based on strategic capital utilization and luck. Its sequel, Everybody's Marble: Meta World, was released on NTP. Everybody's Marble: Meta World drew public attention because it advocated metaverse content based on the real world.
Everybody's Marble: Meta World has two key elements of its original IP: strategy and luck. The unique point is that users can purchase the site of the virtual space created based on the map of a real-world, for example, Seoul of South Korea, and build, invest and trade as a real estate business in NFT. Ultimately, the game aims to become a metaverse real estate that allows users to venture with their avatars. What brings Everybody's Marble: Meta World under the spotlight is its focus on this metaverse real estate content rather than a single-round board game.
From this point of view, Everybody's Marble: Meta World is likely to be closer to social games (SNG). There may be a difference that you have to buy a site, but it's similar in that you build a building and landscaping to create your world. Furthermore, it is expected that content consumption and rewards could be circulated by receiving admission or rent from people who visit or stay on one's property.
[2022 NTP] Everybody's Marble ~ Time to become an Investor of the Meta world! Everybody's Marble: Meta World

# The Endless Possibilities
So far, the games introduced above have already been officially announced to be equipped with Netmarble's blockchain technology and are preparing to join the MBX ecosystem. Of course, these will not be all of Netmarble's future challenges.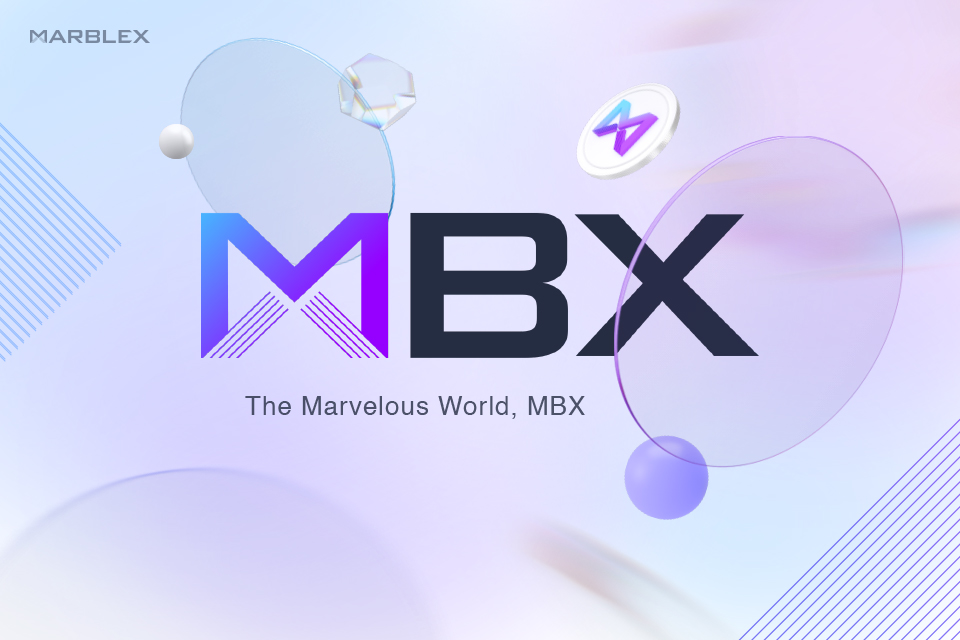 Among the games serviced by Netmarble or scheduled to be released, there are many games worth positively considering joining the MBX ecosystem. The primary lineup released in the 5th NTP shows Netmarble's chance to enlarge and maximize its blockchain service is wide open. Character collection is the key to the Seven Knights series, which encompasses RPG and MMORPG. As the MBX white paper mentioned the introduction of sports games to blockchain technology, the "Magumagu Series" and "Net Marble Professional Baseball 2022" can also be strong candidates for the following MBX lineup. At the moment — even if it is difficult to ensure which games — it seems that various games sure will join the MBX ecosystem soon.