GROW YOUR ISLAND IN NETMARBLE'S NEW CASUAL MOBILE GAME, MERGE KUYA ISLAND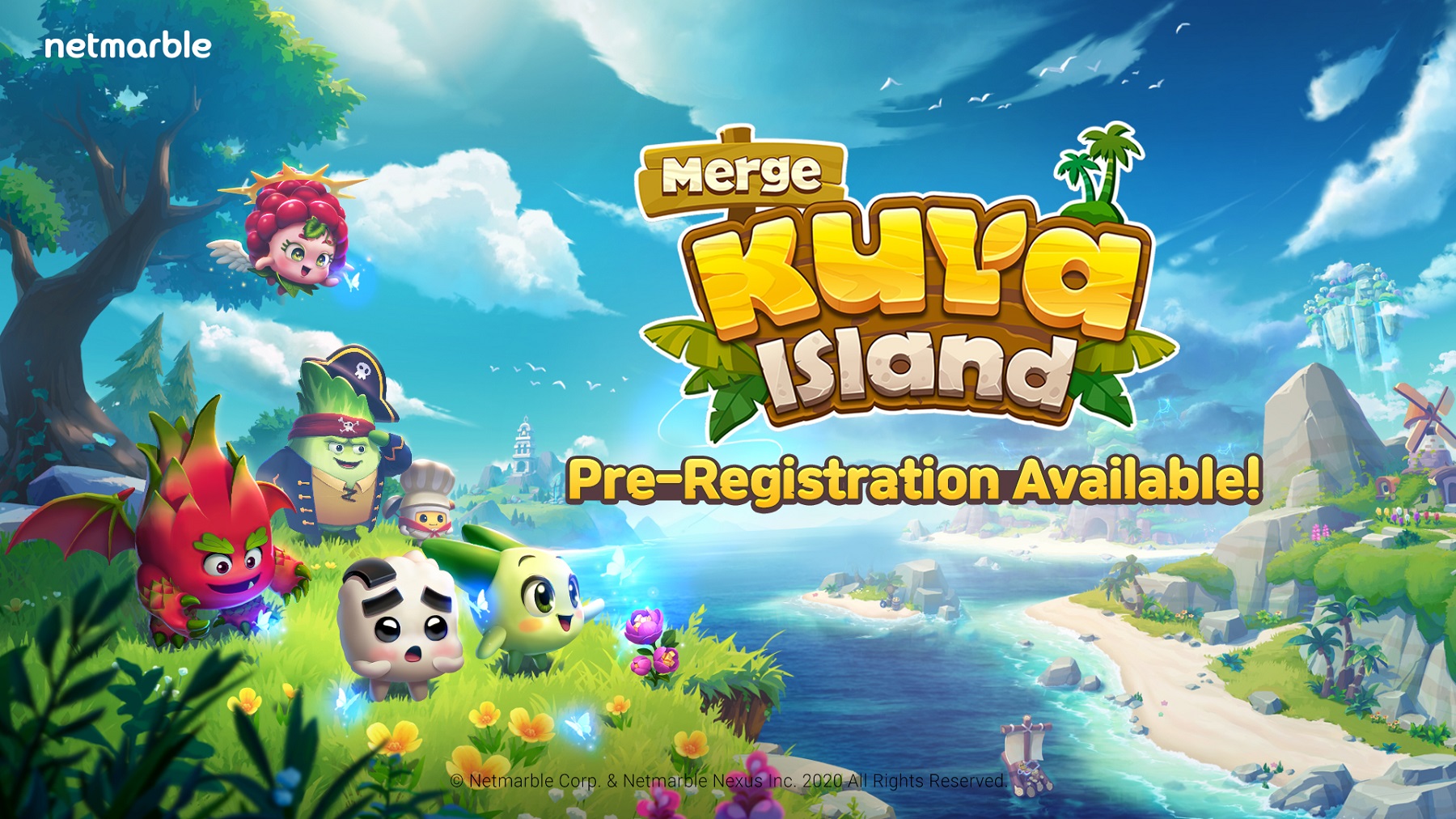 LOS ANGELES – JUNE 1, 2022 - Netmarble, a leading developer and publisher of high-quality mobile games, is proud to announce a fun new merge casual mobile game, Merge Kuya Island. Based on Kuya Animation's energetic designs, players will experience exciting new ways to create and grow their own island displayed in cute animation. The game will be available to download on Google Play and App Store on June 15.
In Merge Kuya Island, players can create and grow islands by gathering and merging various resources. The cute island spirit 'Kuya' will help transform polluted lands into majestic islands through fun and easy gameplay mechanics.
Players are encouraged to pre-register on Google Play, App Store or the official website to receive the Riceball Kuya (Lv. 1) and 100 Gems.
Kuya characters resemble "eco-friendly'' items such as vegetables, fruits and rice balls. The Kuya franchise continues in popularity branching out to consumer goods, toys and animations - with a new series currently being produced for their YouTube channel.
More information on Merge Kuya Island can be found on the official website (https://mergekuyaisland.netmarble.com) and Kuya Animation's YouTube channel.
About Netmarble Corporation
Established in Korea in 2000, Netmarble Corporation is a top developer and publisher pushing the boundaries of the mobile gaming experience with highly innovative games including Marvel Future Revolution, Ni no Kuni: Cross Worlds, Lineage 2: Revolution, The Seven Deadly Sins: Grand Cross, Blade & Soul Revolution and Marvel Future Fight. As a parent company of Kabam, and a major shareholder of Jam City and HYBE (formerly Big Hit Entertainment), Netmarble strives to entertain audiences around the world with a variety of mobile games based on its powerful franchises and collaborations with IP holders worldwide. More information can be found at http://company.netmarble.com.